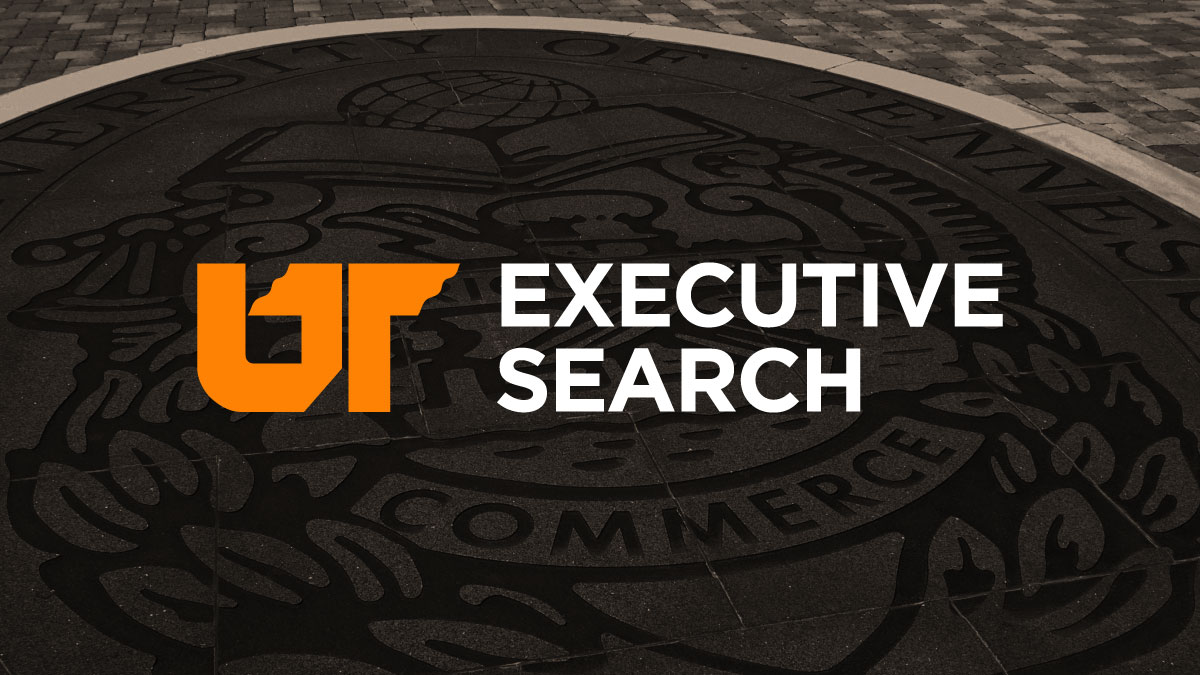 KNOXVILLE—Nominations are being sought for the next chancellor of the University of Tennessee at Martin.
The UT Martin chancellor serves as a member of the UT System leadership team, reporting directly to the University president, and as chief executive officer of the Martin campus. The chancellor is responsible for promoting continued development of UT Martin's academic, research and service programs while striving to build a national reputation of excellence. The position is appointed by the president and elected by the UT Board of Trustees.
"As a University System, we're on track to meet our most important goals," said UT President Joe DiPietro. "And UT Martin plays a very important role in fulfilling our mission to serve the state and people of Tennessee, especially first-generation college students and West Tennessee businesses and communities.
"I'm grateful to Dr. Bob Smith for his outstanding leadership as interim chancellor and devotion to addressing critical issues and strategic priorities," DiPietro said. "Because of all he's accomplished in the last nine months, I am confident we are well-positioned for a successful search."
Smith, who led award-winning innovations in enrollment management, improving retention and graduation rates, and strengthening academic quality as president of Slippery Rock University of Pennsylvania, was selected interim chancellor in April 2015 following Tom Rakes' decision to step down as UT Martin chancellor and return to teaching.
The search committee, chaired by UT Chattanooga Chancellor Steve Angle, met for the first time today to discuss the search process, timeline, expectations of qualified candidates and position requirements.
The committee includes members of the UT Board of Trustees and UT Martin faculty, staff, student and community leaders:
Debi Adcock, administrative specialist, UT Martin
Ruby Black, professor of nursing, UT Martin
David Coffey, chair of the Department of History and Philosophy, UT Martin
Teresa Collard, associate professor of communications, director of the Women's Center, UT Martin
Charley Deal, associate vice chancellor for alumni relations and annual giving, UT Martin
Joe Exum, chair of the UT Martin Chancellor's Round Table, UT President's Council member
Crawford Gallimore, UT trustee; chief financial officer, Hamilton-Ryker Company
Jennifer Greenwood, professor and interim chair of the Department of Biological Sciences, UT Martin
Bud Grimes, chief communication officer, UT Martin
Richard Helgeson, dean of the College of Engineering and Natural Sciences, UT Martin
Sam Lewallen, president, Simmons Bank
Roberto Mancusi, associate professor of music, Faculty Senate president, UT Martin
Petra McPhearson, interim vice chancellor for finance and administration, UT Martin
Miranda Rutan, UT student trustee studying marketing and graphic arts, UT Martin
Elizabeth Sanders, graduate student in family and consumer sciences, UT Martin
Vicki Strickland Seng, associate vice chancellor for academic affairs, UT Martin
Candace Tate, alumna, UT Martin
Margaret Toston, vice chancellor for student affairs, UT Martin
Todd Winters, dean of the College of Agriculture and Applied Sciences, UT Martin
Linda Hendricks Harig, UT vice president for human resources, is serving as an adviser to the committee. Ashlie Czyz, director of HR programs and executive recruiter, is serving as executive recruiter.
More information about the search, including the job description, is available on the search website. The position is expected to be filled by the end of 2016.
Tags:
Chancellor
,
Executive Searches
,
Featured
,
UT Martin