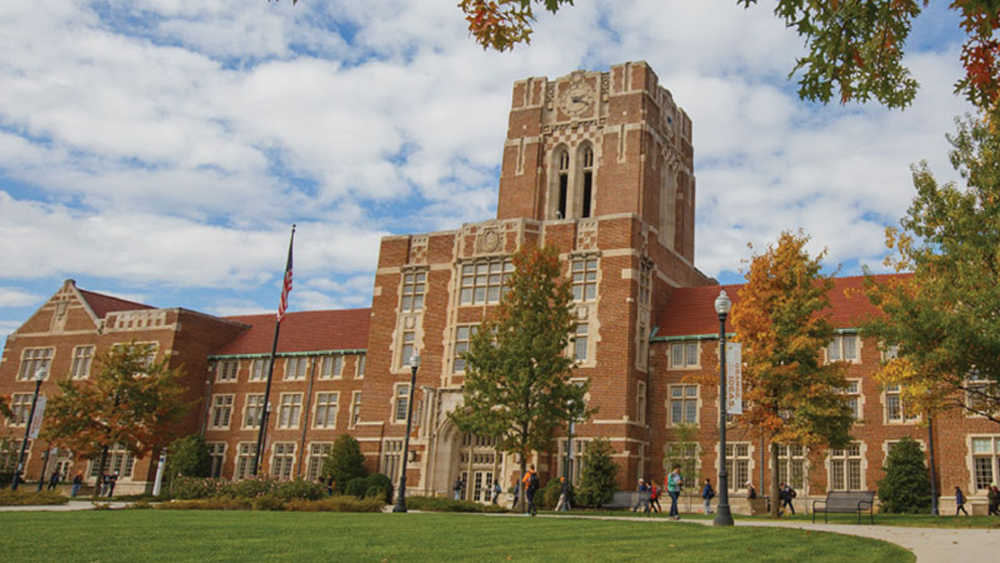 KNOXVILLE – Efforts to recruit and select the next chancellor of the University of Tennessee's flagship campus in Knoxville kicked off today. Nominations are being sought with the goal of having the new leader in place for the start of the spring 2017 semester.
The UT Knoxville chancellor serves as a member of the UT System leadership team, reporting directly to the University president, and as chief academic and administrative officer of the Knoxville campus. The chancellor is responsible for providing visionary leadership and promoting continued development of the campus's academic programs, research productivity, national reputation of excellence and various strategic initiatives.
"Campus by campus, the University of Tennessee has broadened its reach and strengthened its impact, demonstrating the value and true spirit of what it means to be part of the UT System," said UT President Joe DiPietro. "I'm grateful to Chancellor Jimmy Cheek for his energy, vision and continued service. He has transformed the UT Knoxville campus and enabled record-breaking success for the benefit of Tennesseans and beyond."
Cheek, who has served as chancellor since February 2009, has led the campus to attract some of the world's leading faculty, staff and students and raised UT Knoxville's status as one of the country's most prolific research institutions. Among other notable achievements, the campus has reached record fundraising goals and secured $1 billion in new construction and building renovations during his tenure. Cheek will remain in office until his successor is found.
The search committee, chaired by Steve Mangum, dean and professor of the UT Knoxville Haslam College of Business, met for the first time today to discuss the search process, timeline, expectations of qualified candidates and position requirements. As they are completed, finalized materials will be added to the dedicated search website.
The committee includes members of the UT Board of Trustees and faculty, staff, student, alumni and community leaders:
Charlie Anderson, UT trustee; president and CEO, Anderson Media
Mark Dean, John Fisher Distinguished Professor, College of Engineering, UT Knoxville
Taylor Eighmy, vice chancellor for research and engagement, UT Knoxville
Brian Ferguson, past UT trustee vice chairman; retired executive chairman and CEO, Eastman Chemical Company
Denise Gardner, assistant provost and director of institutional research and assessment, UT Knoxville
Heather Hirschfeld, professor of English and former director of the Marco Institute for Medieval and Renaissance Studies, UT Knoxville
Carson Hollingsworth, president of the Student Government Association, UT Knoxville
Bonnie Ownley, professor of plant sciences and president of the Faculty Senate, UT Knoxville
Bob Smith, interim chancellor, UT Martin
Jeremy Smith, professor and Governor's Chair for molecular biophysics, UT Knoxville
Donna Thomas, senior associate athletics director, UT Knoxville
Alan Wilson, past president, UT Alumni Board
Thomas Zacharia, deputy director for science and technology, Oak Ridge National Laboratory; joint faculty associate professor, Bredesen Center for Interdisciplinary Research and Graduate Education, UT Knoxville
Parker Executive Search is working with the committee to identify, recruit and recommend candidates on a national level and facilitate search processes.
Linda Hendricks Harig, UT vice president and UT Knoxville vice chancellor for human resources, and Ashlie Czyz, director of HR programs and system executive recruiter, are serving as advisers to the committee.
More information about the search is available on the search website.
Tags:
Chancellor
,
Executive Searches
,
Featured
,
Jimmy Cheek
,
UT Knoxville