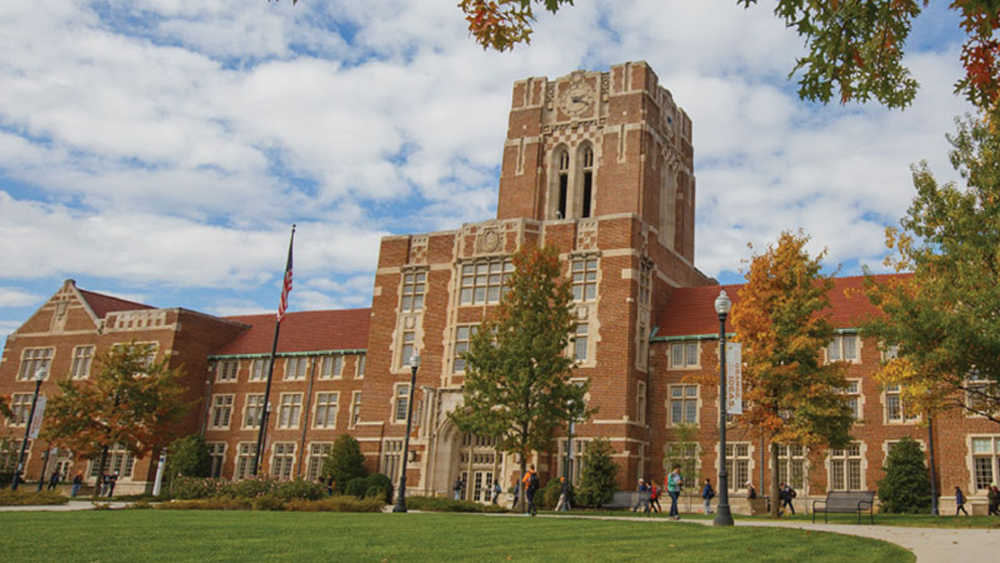 KNOXVILLE –Three uniquely qualified higher education leaders have been selected as finalists in the search for the next University of Tennessee, Knoxville, chancellor.
Finalists will meet with campus leaders and key faculty, staff, student, alumni and community members. At least one finalist will be brought back for another round of interviews to include visits to the UT Space Institute in Tullahoma and to Oak Ridge National Laboratory before a decision is made.
The job description and resumes for finalists are available on the search website. Links to webcasts of the public forums also are available online.
"These finalists are talented, highly accomplished higher education leaders, and we look forward to the possibility of one of them successfully leading UT Knoxville into the future," said UT President Joe DiPietro.
The finalists are:
Alexander Cartwright
Provost and executive vice chancellor at the State University of New York (SUNY) System Administration since 2014 and currently officer-in-charge at the SUNY Polytechnic Institute. He served as interim president of the SUNY Research Foundation from 2015 to 2016. Before transitioning to the SUNY System, he spent almost 20 years at the University of Buffalo. Among various other positions, he served as vice president for research and economic development from 2012 to 2014. Cartwright still holds three faculty appointments at the University of Buffalo, including professor of electrical engineering and biomedical engineering as well as adjunct professor of physics. Previously, he spent five years at the University of Iowa as a postdoctoral scientist and research assistant in the Laboratory for Photonics and Quantum Electronics. Cartwright earned a bachelor's degree and doctorate in electrical and computer engineering from the University of Iowa.
Beverly Davenport
Interim president at the University of Cincinnati since 2016. Previously, she served as senior vice president for academic affairs and provost for three years. During her 10-year career at Purdue University, she served as vice provost for faculty affairs for three years, director of the Discovery Learning Research Center for two years and associate provost for special initiatives for five years. Davenport was a senior fellow in the Office of the Provost at Virginia Polytechnic and State University from 2001 to 2002. Prior to that, she served as dean of social sciences at the University of Kansas from 1995 to 2001 and as a vice chancellor's fellow in the Office of Academic Affairs from 1993 to 1994. She spent six years at the University of Kentucky, serving as chair of the Department of Communication in 1988 and director of the communication internship program from 1982 to 1987. Davenport earned bachelor's and master's degrees in communication from Western Kentucky University and a doctorate from the University of Michigan.
Pamela Whitten
Senior vice president for academic affairs and provost at the University of Georgia since 2014. Previously, she served as dean of the College of Communication Arts and Sciences at Michigan State University for five years. Her career at Michigan State also includes serving as associate dean for research and graduate education for the College of Communication Arts and Sciences for two years as well as assistant dean the year prior. Previously, she served as director of information technology services and research and assistant professor in the Department of Family Medicine at the University of Kansas Medical Center from 1995 to 1998. Prior to her career in higher education, she was the external communications manager for the Southern Regional Medical Center in Riverdale, Georgia, for two years. Under contract from the U.S. Department of Defense, she also served as internal communications manager for Merchants National Band and Trust Co. in Frankfurt, West Germany for two years. Whitten earned a bachelor's degree in business from Tulane University, a master's degree in organizational communication from the University of Kentucky and a doctorate in communication studies from the University of Kansas.
The successful finalist will serve as a member of the UT System leadership team, reporting directly to the University president, and as chief executive officer of the Knoxville campus. The chancellor is responsible for promoting continued development of the campus and its academic, research and service programs—while maintaining a commitment to access and diversity and striving to build a national reputation of excellence.
To learn more about the search, read more about the finalists and download their photos, visit the search website.
Tags:
Alexander Cartwright
,
Beverly Davenport
,
Executive Searches
,
Featured
,
Pamela Whitten
,
UT Knoxville