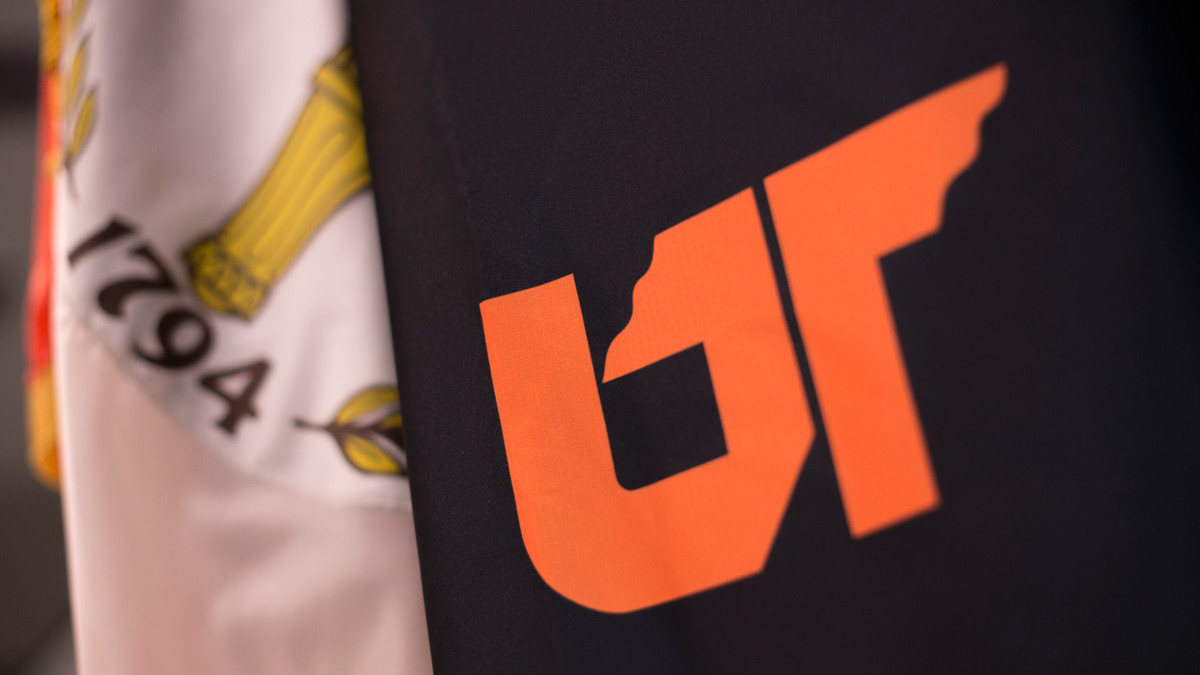 Correction
This release originally stated March 1 as Beverly Davenport's start date. Davenport will begin her role Feb. 15.
NASHVILLE – The University of Tennessee, Knoxville and the UT Institute of Agriculture have new chancellors after a called Board of Trustees meeting Thursday afternoon.
Trustees approved President Joe DiPietro's recommendations that Beverly Davenport be appointed the next chancellor for UT Knoxville and that Tim Cross be appointed the next UT Institute of Agriculture chancellor.
"Both UT Knoxville and the Institute of Agriculture are among the most visible and impactful institutions within the UT system and the state of Tennessee," DiPietro said. "I am confident their new chancellors are the strong, effective leaders who can lead them forward."
Davenport, the first woman to lead UT Knoxville and only the second woman chancellor in UT System history, will begin her role on Feb. 15. She has served as interim president at the University of Cincinnati since June 2016. Previously, Davenport was Cincinnati's senior vice president for academic affairs and provost for three years. Before her tenure at Cincinnati, Davenport was vice provost for faculty affairs at Purdue University, dean of social sciences at the University of Kansas and chair of the department of communication at the University of Kentucky.
She also served as a Distinguished Visiting Scholar at Chisholm Institute of Technology in Melbourne, Australia. A native of Bowling Green, Kentucky, Davenport earned a doctoral degree in communication with a minor in organizational behavior from the University of Michigan, and bachelor's and master's degrees in communication and journalism from Western Kentucky University.
Davenport succeeds Jimmy Cheek, who announced his decision in June to step down as UT Knoxville chancellor to return to the classroom. Cheek served in that position since 2009.
"I will honor your confidence in me," Davenport said. "I can't wait to be on this campus to do the work you hired me to do."
Cross has served as interim chancellor of the agriculture institute since September, when former Chancellor Larry Arrington stepped down after five years. Cross' almost 23-year career at UT includes serving as dean of UT Extension from 2008 to 2016 and assistant dean from 2001 to 2006. He also served as professor of agricultural economics for three years and associate professor for four years prior.
Before coming to UT in 1994, Cross spent 11 years at Oregon State University as assistant professor of agricultural and resources economics and as an instructor. He also served as an instructor in the department of agriculture at Fort Hays State University in Kansas. Cross earned bachelor's and master's degrees in agricultural economics from Oklahoma State University and a doctoral degree in agricultural and resources economics from Oregon State University.
"I've heard Dr. DiPietro say for several years now that it's the best job in the system so why wouldn't I want this job?" Cross said.
The Board also approved a reorganization to separate the position of general counsel from that of Board secretary. Catherine Mizell, who held both positions for more than 16 years, will continue full-time as the secretary, chief of staff and special counsel for the Board. Matthew Scoggins, deputy general counsel since June 2015, will become general counsel. Both changes will be effective on Jan. 1.
DiPietro said Board needs and activities have grown to a degree that requires a dedicated, full-time position for a person with Mizell's experience and legal expertise, while Scoggins, who has experience across a broad range of University issues, was a natural fit to become the general counsel.
"Catherine Mizell is a trusted advisor who has performed at the highest level in dual and very demanding roles, ensuring the proper function of the governing body for the University and leading a team of highly effective attorneys who serve the entire statewide UT system," DiPietro said. "We are fortunate to have a successor for Catherine from within the organization and an individual whose current years of service have given him the knowledge of the organization and qualifications to be highly effective in his new role from day one."
The University of Tennessee is a statewide system of higher education with campuses in Knoxville, Chattanooga, Martin and Memphis; the UT Space Institute in Tullahoma; the UT Institute of Agriculture with a presence in every Tennessee county; and the statewide Institute for Public Service. The UT system manages Oak Ridge National Laboratory through its UT-Battelle partnership; enrolls about 50,000 students statewide; produces about 10,000 new graduates every year; and represents more than 360,000 alumni around the world.
Tags:
Beverly Davenport
,
Featured
,
Joe DiPietro
,
Matthew Scoggins
,
Tim Cross
,
UT Board of Trustees