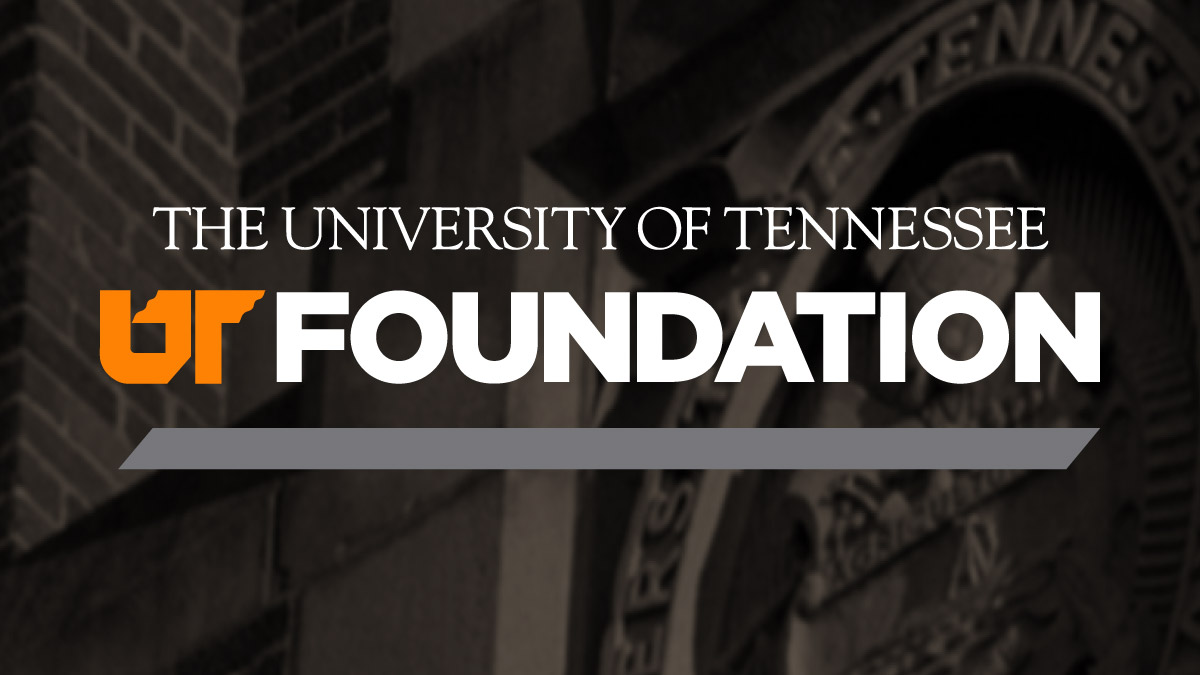 The University of Tennessee Foundation announces the appointment of Michael Littlejohn and Phil Wenk as the chair and vice chair, respectively, of the Foundation Board, effective July 1.
"We are very pleased to have Mike and Phil lead our board and look forward to their contributions," said Kerry Witcher, interim president and CEO of the UT Foundation. "Their combined experience as business leaders and volunteers will be invaluable to UT."
Littlejohn, who previously served as the vice chair of the board, is a 1973 UT Knoxville College of Business graduate, becoming the first of six family members to graduate from UT. Upon graduating, Littlejohn embarked on a 32-year career with IBM. He held a variety of executive sales positions and retired in 2007. The father of two Haslam College of Business graduates lives in West Knoxville.
Wenk, who previously served as a member of the board, serves as president and CEO of Delta Dental of Tennessee. Following a 20-year profession of practicing dentistry, he joined the company as chief operating officer in March 1997. He was promoted to his current position in January 2000 and has helped grow Delta Dental of Tennessee to be the market leader.
With the appointment of Littlejohn and Wenk, the UT Foundation Board includes:
Hans Airee, commercial pharmaceutical consultant;
Jonathan Ayers, executive vice president, Ayers Asset Management;
Alexis Bogo, executive director, Hamico;
Christopher Bollinger, president, Bollinger Enterprises;
Keith Carver, chancellor, UT Martin;
Phillip Clendenin, president of ambulatory services, AmSurg Corp.,
Gregory Cox, senior analyst, Georgia Pacific;
Kimberly Cross, consultant, Carlisle;
Fred Decosimo, certified public account and shareholder, Elliott Davis Decosimo;
Joe DiPietro, president, UT System;
Robert Dooley, interim provost, UT Chattanooga;
Ronald Frieson, foundation president, Children's Healthcare of Atlanta;
James Herbert, president and CEO, Neogen Corp.;
Joseph LaPorte, chairman and CEO, Citizens Bank;
Kathy Ledbetter, owner, HopeCote Land & Timber;
Charles Moore, retired executive vice president and chief operating officer, Stone & Webster Engineering;
Richard Sain, retired senior vice president, Fred's Pharmacy;
Betty Ann Tanner, owner, Betty Ann Tanner Accessories;
Past Foundation Board Chair Ron Turner, president, ASI Jet Charter;
Charles Wagner, vice chairman and legal counsel, Jewelry TV; and
Kerry Witcher, interim president and CEO, UT Foundation.
Board members Kimbrough Dunlap, Sharon Pryse and Charles Wharton have completed their board terms and were recognized for their service during the June board meeting.
---
The University of Tennessee Foundation, Inc. (UTFI) is an independent not-for-profit created in 2001 to support the University of Tennessee's educational, research and public activities. As the preferred channel for all private contributions that benefit students and faculty at the University of Tennessee System, UT Foundation staff members work with alumni and other prospective donors to secure funds for scholarships, professorships, research, outreach programs and other university initiatives. To learn more, visit utfi.org.
Contact: Rachael LeBlanc, rleblanc@utfi.org or 865-974-2325.
NOTE: Photos of Michael Littlejohn and Phil Wenk are available.
SaveSave
SaveSave
SaveSave
SaveSave
SaveSave
SaveSave
SaveSave
SaveSave
SaveSave
SaveSave
SaveSave
SaveSave
SaveSave
SaveSave
SaveSave
SaveSaveSaveSaveSaveSaveSaveSaveSaveSave
SaveSave
SaveSave
SaveSave
SaveSave
SaveSave
SaveSave
SaveSave
Tags:
Featured
,
UT Foundation