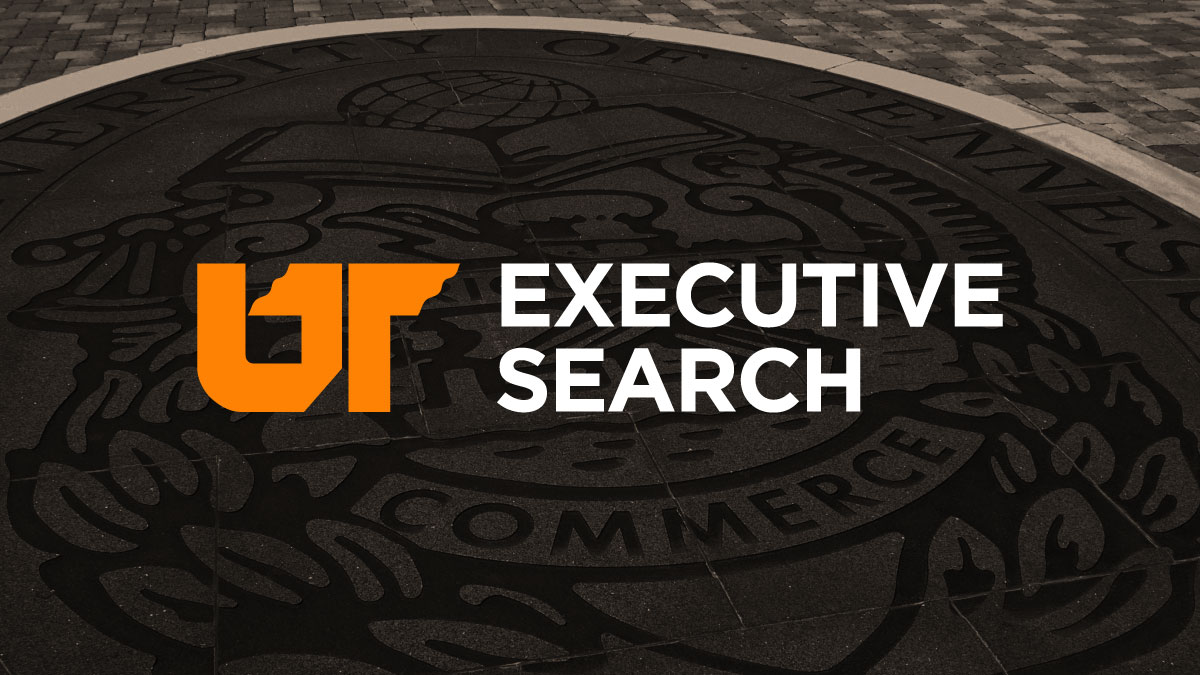 KNOXVILLE –Two experienced leaders from within Tennessee and across the country have been named finalists for the position of University of Tennessee system vice president for human resources. Interviews will begin July 9 in Knoxville.
The finalists will visit Knoxville for meetings with members of the University's leadership team, direct reports, human resources officers and representatives from other stakeholder groups from across the UT system. An open forum will be part of the interview process, and forum schedules are available on the search website. The job description and resumes for finalists also are available online. The position reports to Executive Vice President and Chief Operating Officer Tonjanita Johnson.
"Our greatest resource at the University of Tennessee is the talented and hardworking faculty and staff who deliver education, advance research and connect with citizens every day," Johnson said. "This position is critical to ensuring our workforce thrives and our University succeeds at meeting its mission of service to the state and beyond.
"I am pleased to introduce the individuals invited to continue in the search process and look forward to learning more about them and receiving feedback from the University community in the weeks ahead."
The finalists are:
Linda Gaddie
Director of compensation, benefits and employment services at the University of California, Los Angeles from 2015 to present. Previously, Gaddie served as compensation manager at the University of California, Riverside, from 2013 to 2015. Among other appointments, she served as senior vice president for human resources at Avalon Health Care Group in Salt Lake City, Utah, from 2009 to 2013, principal and senior consultant at Larcen Consulting Group in Los Altos, California, from 1996 to 2009 and senior vice president and chief financial officer for Covenant Health System in Knoxville from 1990 to 1996. Gaddie earned a bachelor's degree in psychology from Berea College in Kentucky and master's degrees in social work and business administration from the University of Kentucky.
Vicki Hatfield
Civil service director for the City of Knoxville from 2005 to present. Hatfield's approximately 20-year career in human resources with the City of Knoxville also includes serving as deputy director of civil service from 2001 to 2005 and human resources analyst from 1999 to 2001. Previously, she served as a human resources consultant for Resource Associates in Knoxville from 1996 to 1999. Hatfield earned a bachelor's degree in psychology from Lee University and a master's degree and doctorate—both in experimental psychology from UT Knoxville.
The vice president has statewide responsibility for planning, developing and implementing system-wide initiatives and strategies that support employee engagement and customer service excellence. He/she is responsible for developing the UT human resources strategic plan, assuring alignment with the University and its entities, developing human resource policies and guidelines and working with campus and institute human resources officers. Among other responsibilities, the vice president has overall accountability for performance management statewide (collaborating with campus/institute officers for implementation) and ensuring compliance with federal, state and University labor standards and policies.
To learn more about the search, committee and the finalists, visit tennessee.edu/execsearch/vp-human-resources/.
Tags:
Featured
,
Human Resources
,
Tonja Johnson
,
Vice President for Human Resources