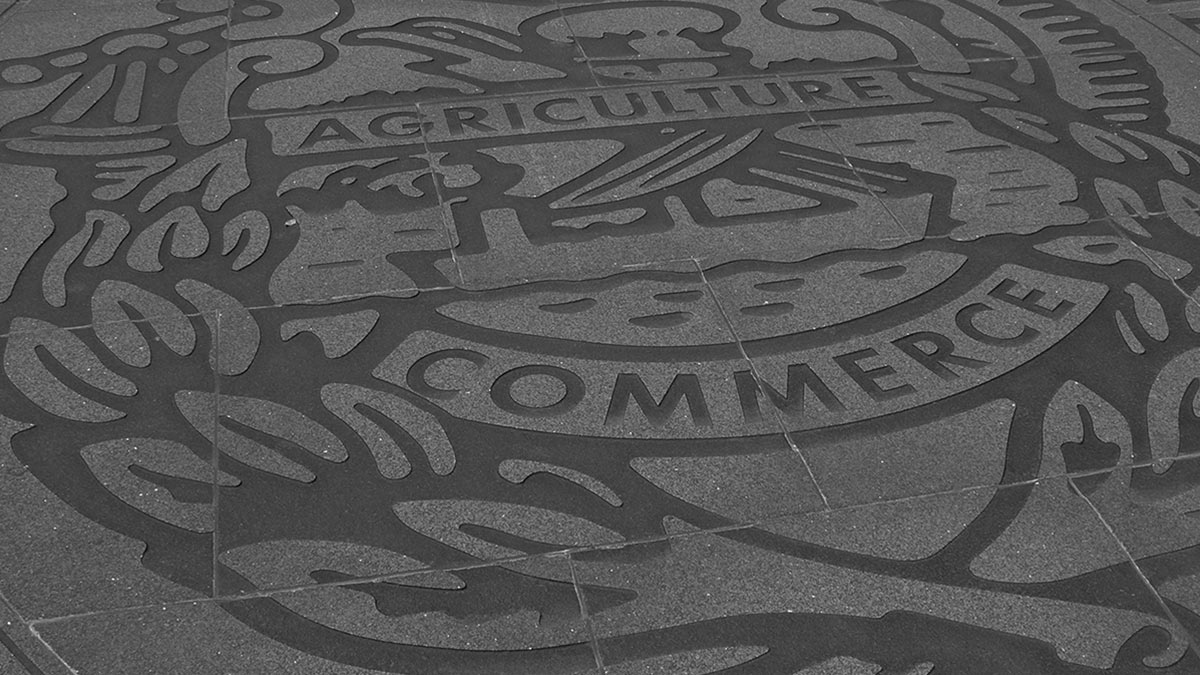 KNOXVILLE – Following extensive study of uses for a 24-acre waterfront property in Knoxville bequeathed to the University of Tennessee by Eugenia Williams in 1998, UT President Emeritus Joe Johnson announced today a recommendation that the System transfer the property and explore the possibility of transforming it into a retreat center and community showpiece for UT Knoxville student leadership development activities.
The property, located at 4848 Lyons View Pike, includes a 10,800-square-foot Regency style home designed and built in 1940 by UT Knoxville graduate and renowned architect John Fanz Staub.
"I was president when we accepted Miss Williams' gift, and we've been trying to figure out the best use for her home ever since," said Johnson, chair of the committee focused on identifying possible re-uses for the property. "We've considered a dozen options within the stipulations of her will since 1998, and I am excited to have a plan that will allow students, faculty, administrators and other groups to utilize the property for years to come."
The System commissioned the 15-person committee earlier this year to look at possible uses for the property and also engaged Knoxville-based research group, U30, to research other similar property uses, facilitate committee discussions and conduct interviews with a wide-ranging group of administrative and academic officials from the UT System, the UT Knoxville campus and the UT Institute of Agriculture.
The committee included members representing various constituencies:
Vince Carilli, Vice Chancellor for Student Life, UT Knoxville
Marleen Davis, Professor of Architecture, UT Knoxville
Mike Edwards, President, Knoxville Chamber of Commerce
Anna Ford, Lyons View home owner
Kaye Graybeal, Historic Preservation Planner, Knoxville Metropolitan Planning Commission
Duane Grieve, Executive Director, East Tennessee Community Design Center
Natalie Haslam, Philanthropist
Mark Heinz, Architect, Dewhirst Properties
Hallerin Hill, Talk Show Host, Newstalk 98.7
Raja Jubran, Chief Executive Officer, Denark Construction
Ovi Kabir, Student Government Association President, UT Knoxville
Tom McAdams, Attorney, Bernstein, Stair and McAdams and general counsel for Knox Heritage
Sharon Pryse, Chief Executive Officer, Trust Company
Jared Smith, Broker, TIS Insurance
"I'm very thankful for the work that has gone into assessing the potential use for the Eugenia Williams house," said UT Knoxville Interim Chancellor Wayne T. Davis. "I am excited at the prospect of adapting this beautiful riverfront property, just minutes from our campus, into a retreat center for use by our students, faculty and staff."
Pending disclosure and approval by the State Building Commission the Knoxville campus will begin a programming effort to quantify overall project parameters and cost as well as finalizing funding sources for this project.
Background on Eugenia Williams
Eugenia Williams was born in January 1900 to a prominent physician and one of the original investors who introduced Coca-Cola to East Tennessee. She left the home to the University of Tennessee after her death in 1998 to be used as a residence for the UT System president.

Tags:
Eugenia Williams
,
Featured
,
Joe Johnson
,
President Emeritus