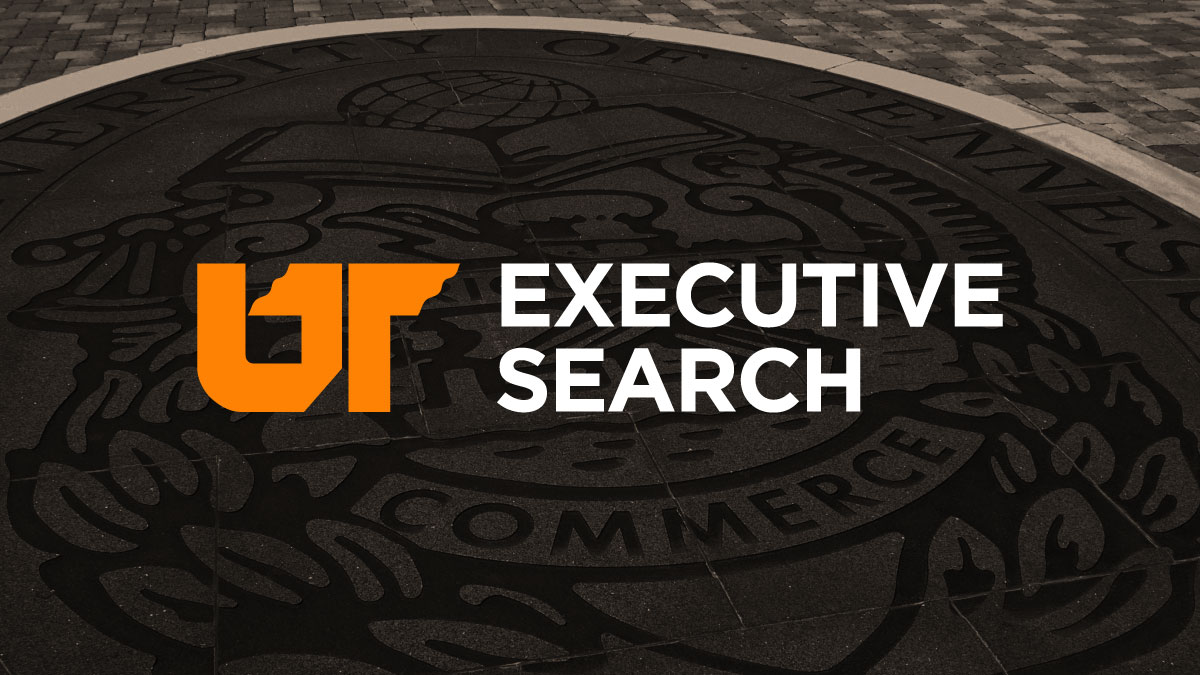 KNOXVILLE—Nominations are being sought for the next executive vice president of the University of Tennessee System.
The executive vice president serves as the University's chief operating officer and has primary responsibility for overseeing the UT System strategic plan, initiating and managing strategic partnerships and participating in the development of operating and capital budgets.
"As a university system, we're on track to meet our most important goals," said UT President Joe DiPietro. "However, we're not resting on our successes and are committed to becoming more effective, efficient and entrepreneurial. The next executive vice president will carry the load of many initiatives aligned with our goal of securing a long-term sustainable funding model and is essential to continued progress."
The committee, chaired by current UT Executive Vice President and Vice President for Research David Millhorn, met for the first time Oct. 28 to discuss the search process, timeline, expectations of qualified candidates and position requirements.
Upon completion of the search process, Millhorn will be able to maintain a sole focus on an aggressive and expanded research agenda for the University as senior vice president for research, outreach and economic development, and president of the UT Research Foundation.
Creating a separate executive vice president position was recommended by an external consultant following a comprehensive performance review of DiPietro's first four years in office.
"I'm grateful to David Millhorn for his willingness to serve the University in not one but three critical leadership roles during one of the University's most challenging economic periods, DiPietro said. "Many of our greatest points of pride in terms of research and strategic partnerships are direct results of his vision and commitment.
"Having served in the role of executive vice president since 2007, he knows better than anyone the expectations and skills required," DiPietro said. "The committee and search process will benefit greatly from his unique understanding, and I thank him for all he continues to do."
Millhorn joined UT in 2005 as vice president for research and became executive vice president in 2007. He also was appointed president of the UT Research Foundation in 2014.
In addition to Millhorn, the search committee's 14 members represent UT campuses, institutes and partners:
Steve Angle, chancellor, UT Chattanooga
Ken Brown, executive vice chancellor and chief operating officer, UT Health Science Center
Keith Carver, executive assistant to the president, UT System
Chris Cimino, vice chancellor for finance and operations, UT Knoxville
Tim Cross, dean of UT Extension, UT Institute of Agriculture
David Golden, UT faculty trustee; professor of food microbiology, UT Knoxville
Vicky Gregg, UT trustee; former chief executive officer, BlueCross BlueShield of Tennessee
Sandy Jansen, executive director of audit and compliance, UT System
Joe Landsman, president and chief executive officer, UT Medical Center, University Health System Inc.
Ron Maples, controller, UT System
Rickey McCurry, vice president for development and alumni affairs and programs, UT System; president and chief executive officer, UT Foundation Inc.
Jerald Ogg, provost and vice chancellor, UT Martin
Jane Pullum, administrative assistant to the president, UT System
Jeff Smith, deputy for operations, Oak Ridge National Laboratory
Parker Executive Search is working with the search committee to identify, recruit and recommend candidates on a national level and facilitate search processes.
Linda Hendricks Harig, UT vice president for human resources, and Ashlie Czyz, UT executive recruiter, are serving as advisers to the committee.
Tags:
Executive Searches