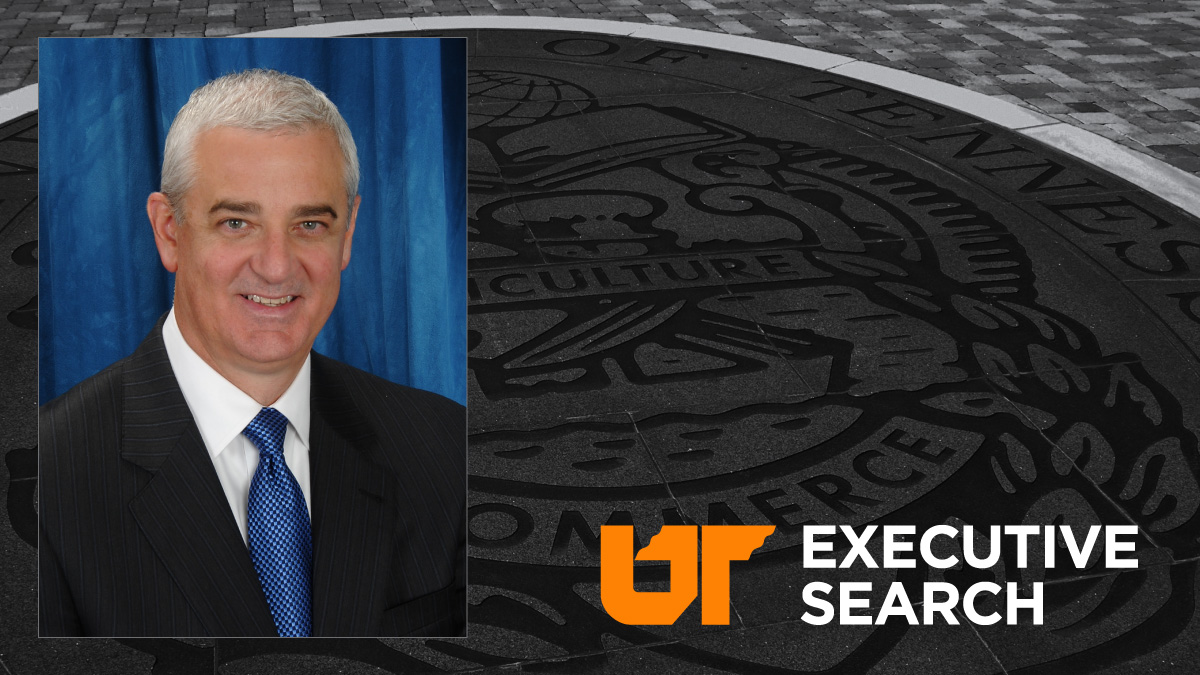 Financial expert and experienced higher education leader David Miller has been selected as the next chief financial officer of the University of Tennessee System, UT President Joe DiPietro announced today. DiPietro will recommend Miller's election to the position by the UT Board of Trustees during its Oct. 13-14 meeting in Knoxville.
Miller, currently vice president for administration and fiscal affairs at the University of Wisconsin System, was selected by DiPietro following a comprehensive, national search that began in June. Miller will take office Jan. 1, pending board approval.
"David Miller brings extensive financial and higher education experience, including 18 years at a large, state-funded university system, the University of Wisconsin System, where he has had experience with many processes and protocols similar to those routinely encountered by UT administrators," DiPietro said. "In addition to holding several high-level positions with higher education planning and fiscal affairs responsibilities, David also gained experience in government relations for the Wisconsin and Tennessee legislatures."
Miller will succeed Butch Peccolo, who retired as treasurer and chief financial officer in December 2015 after 40 years of service. Ron Maples, who has served as auditor and controller in addition to various administrative roles during his 40-year career at UT, has served as interim CFO since January.
"Ron's guidance during this time of transition has allowed exceptional progress toward closing our funding gap and creating a long-term and sustainable funding model," DiPietro said. "As of June, we had already realized $61 million toward a 2017 goal of $68 million in reallocated funds. I'm grateful to Ron for his leadership and confident in our ability to become an even more effective, efficient and entrepreneurial University."
The chief financial officer is responsible for the administration of all financial operations at the University. Primary responsibilities include development of financial and operational strategies; budgeting, accounting and reporting of all operations; enterprise resource planning; investment of University operating and endowment funds; directing capital outlay and maintenance programs; and overseeing system-wide IT operations.
Miller's 18-year tenure at the UW System includes, among other positions, serving as senior vice president for administration and fiscal affairs, associate vice president for capital planning and budget, and assistant vice president for university relations. Before transitioning to higher education, he spent time in government relations. He served the Wisconsin legislature for five years as a policy analyst and legislative aide and also worked as a legislative analyst for the Tennessee legislature.
Miller has a bachelor's degree in political science from East Tennessee State University and a master's in business administration from the University of Wisconsin, Madison.
To learn more about the search and Miller's background, visit the search website.
---
The below photo is available for download here.
Tags:
Chief Financial Officer
,
David Miller
,
Executive Searches
,
Featured