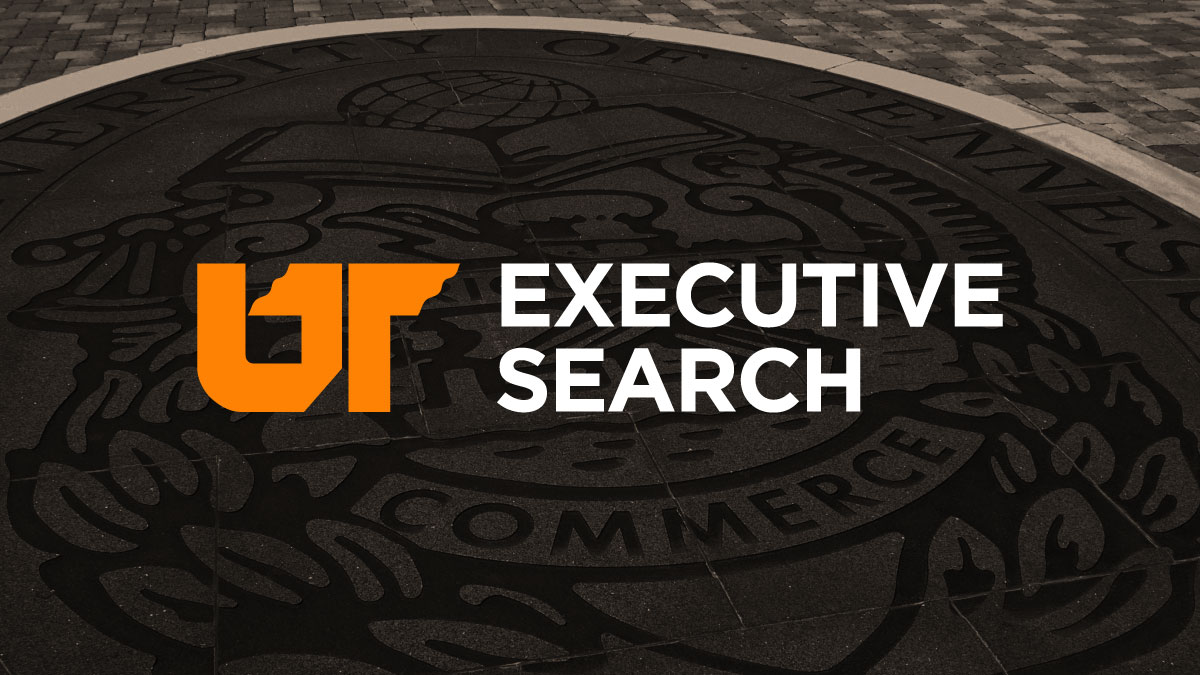 The University of Tennessee System is seeking nominations and applications for the next vice president for academic affairs and student success.
The vice president works closely with campus chief academic and student affairs officers to oversee academic and student affairs for the UT System and coordinates mission statements, academic strategic plans, establishment and revision of academic organizations and the admission, progression and retention standards. The vice president also serves as staff to the UT Board of Trustees' Academic Affairs and Student Success Committee, the University Life Committee and the Subcommittee on Non-Academic Programs. The position serves on the University's leadership team, reporting directly to the executive vice president and chief operating officer.
"Everything we do as a university system is in service to the state and people of Tennessee," said UT Executive Vice President and Chief Operating Officer Tonjanita Johnson. "But first and foremost, we exist to deliver quality education, and we do that very, very well. This position is critical to our ability to enhance the educational experience offered to our students and prepare them for an ever-changing and demanding workplace. I look forward to the search process and am confident in our ability to attract outstanding candidates.
"I'd also like to thank Katie High, who plans to retire from the position of vice president in July, for her commitment and contributions during her 35-year career at the University. Her vision and ability to cultivate relationships and partnerships, especially with our public and private colleagues across the state, has opened doors for new ventures and impacted students in countless ways."
High was appointed vice president for academic affairs and student success in 2013, after having served as interim since 2010. She previously was chief of staff to the UT president for two years and led the University's presidential search process in 2010. Before being named chief of staff, High served in the Office of Academic Affairs and Student Success as associate vice president from 2005 to 2007 and as interim vice president from January 2008 to August 2008. Among other positions held during her career, she served as vice chancellor for student affairs at the University of Tennessee at Martin from 2001 to 2005.
The search committee, chaired by Stacey Patterson, UT System associate vice president for research and vice president of the UT Research Foundation, met for the first time this morning to discuss the search process, timeline, expectations of qualified candidates and position requirements.
Additional search committee members include:
Jerald Ainsworth, provost and senior vice chancellor, UT Chattanooga
Kellen Clarke, undergraduate student in the College of Communications and Information, UT Knoxville
Vicky Gregg, member of the UT Board of Trustees, retired CEO of BlueCross BlueShield of Tennessee
Betty Johnson, associate executive director for academic affairs, Tennessee Higher Education Commission
Melissa Shivers, associate vice chancellor and dean of students, UT Knoxville
Linda Hendricks Harig, UT vice president for human resources, is serving as an adviser to the committee. Ashlie Czyz, executive recruiter and director of HR programs, is serving as the executive recruiter for the position.
More information about the search, including the job description, is available on the search website. The position is expected to be filled by mid-summer.
Tags:
Executive Searches
,
Featured
,
Katie High
,
UT Jobs
,
Vice President for Academic Affairs and Student Success