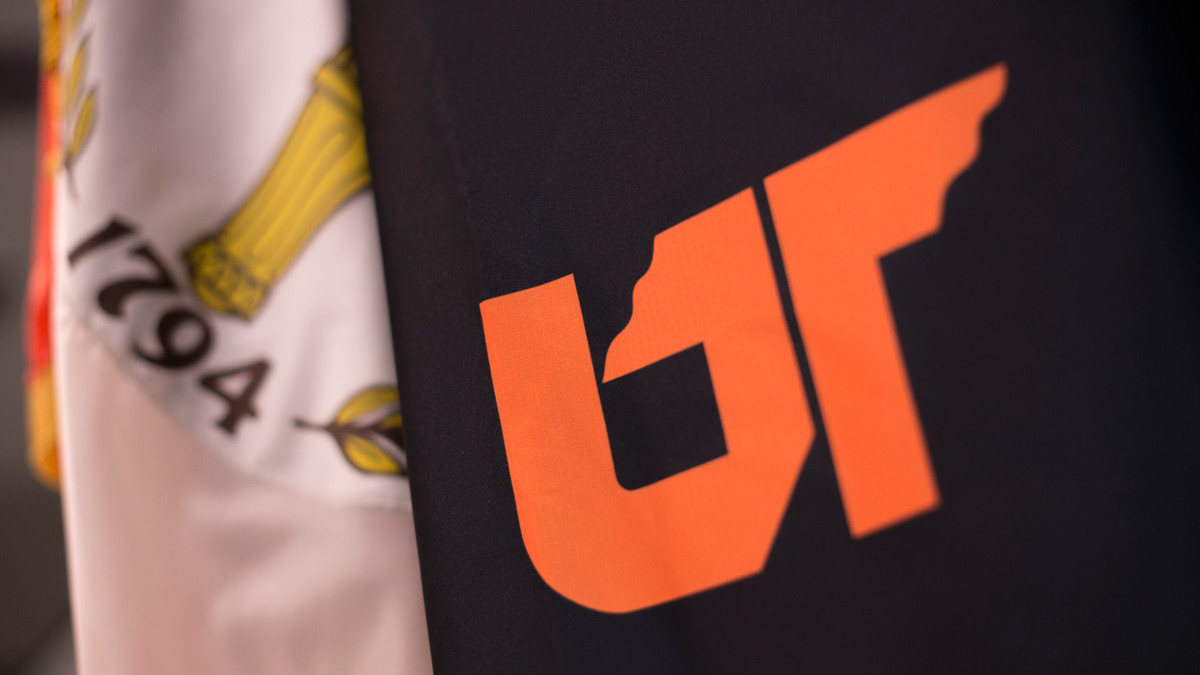 The independent Title IX Commission charged last January with helping the University of Tennessee system enhance its efforts to be a national model dealing with Title IX compliance on UT's campuses statewide has completed and submitted its report to UT President Joe DiPietro.
"I'm very appreciative of the Commission's work," DiPietro said. "The members were very conscientious in their approach and have given us a blueprint to continue improving our commitment to safe, caring and responsive campus environments consistent with our goal to always be a proactive leader in our response to Title IX issues, not just reactive."
In immediate response to the Commission's recommendations, DiPietro announced the creation of a new system-wide Title IX coordinator position; and requested General Counsel Matthew Scoggins coordinate the system-wide review and implementation of the Commission's recommendations.
"We will meet with the individual campuses to discuss the Commission's findings," DiPietro said. "We are determined, as the Commission noted, to continue enhancing our Title IX program across all of our campuses and becoming a national model on both prevention and response. The new coordinator will have the authority and resources to ensure that."
The Commission, which DiPietro announced last July, included:
Stan Brand, a prominent Washington, DC, attorney with Akin Gump;
Elizabeth Conklin, Associate Vice President of the Office of Institutional Equity and Title IX Coordinator at the University of Connecticut;
Janet Judge, President of Sports Law Associates LLC of Boston; and,
Bill Morelli, a prominent Nashville attorney experienced in compliance, ethics and organizational dynamics.
Over six months, the four Commission members reviewed reams of relevant documents; conducted 65 interviews and follow-up conversations with 52 administrators and staff; hosted a series of focus groups and listening sessions with students on UT campuses in Knoxville, Chattanooga and Martin; and met multiple times independently as a group, without any official UT presence.
"Across all campuses," the report said, "it is apparent to the Commission that there has been a focus on increasing awareness and understanding about sexual misconduct policies and procedures…geared towards preventing incidents from occurring, and responding with compassion and care to incidents that do occur.
"The Commission found that, overall, the Title IX programs, policies and materials across the system comprehensively address the elements contained in the statutory, regulatory, and guidance documents governing this area. That being said, the Commission also found opportunities for improvement, enhancement and refinement in many aspects of the Title IX program."
"It is apparent," the Commission concluded, "that UT is dedicating resources and attention to ensuring campus environments free from discrimination and harassment based on sex, including sexual assault, intimate partner violence and stalking.
"President DiPietro and administrators across the system articulated their desire to achieve a 'best in class' Title IX program focused on both prevention and response. The Commission hopes that this report will help UT in its ongoing efforts to achieve that goal."
The Commission chose to let the report speak for its members, was not available for additional comment, and delegated responsibility for releasing and commenting further on the report to the university.
Contacts
Gina Stafford
stafford@tennessee.edu
865-974-0741
823 Andy Holt Tower, 1331 Circle Park, Knoxville, TN 37996
Jennifer Sicking
jsicking@tennessee.edu
865-974-5179
P-265 Andy Holt Tower, 1331 Circle Park, Knoxville, TN 37996
Tags:
Featured
,
Joe DiPietro
,
Title IX Commission
,
UT Presidents