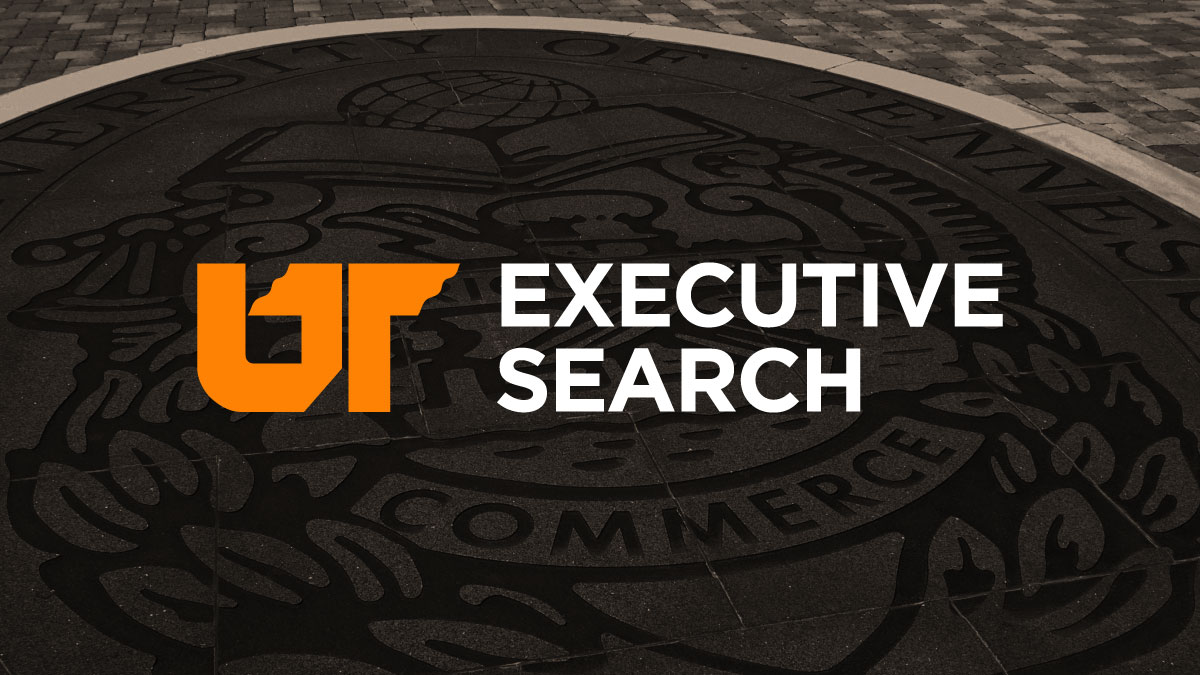 KNOXVILLE – The University of Tennessee System is seeking nominations and applications for the next vice president for human resources, to succeed Linda Harig who retired from that position in December.
The vice president has statewide responsibility for planning, developing and implementing system-wide initiatives and strategies that support employee engagement and customer service excellence. He/she is responsible for developing the UT human resources strategic plan, assuring alignment with the University and its entities, developing human resource policies and guidelines and working with campus and institute human resources officers. Among other responsibilities, the vice president has overall accountability for performance management statewide (collaborating with campus/institute officers for implementation) and ensuring compliance with federal, state and University labor standards and policies.
"The greatest resource and indicator of success at every organization is its people," said UT Executive Vice President and Chief Operating Officer Tonjanita Johnson, whose oversight includes UT System human resources. "This position is critical to recruiting, training and retaining a skilled workforce and ensuring the staff and faculty who work at the University of Tennessee feel valued, rewarded and respected. I anticipate strong interest in the position from within the University, the region and across the country and look forward to speaking with candidates."
The search committee, chaired by Herb Byrd, vice president of the UT Institute for Public Service, met for the first time March 28 to discuss the search process, timeline, expectations of qualified candidates and position requirements.
Additional search committee members include:
Ellie Amador, associate director of strategic communications, UT System
Noma Anderson, special advisor to the president on diversity and inclusion and Diversity Advisory Council chair, UT System
Patricia Burks-Jelks, director for human resources and diversity officer, UT Space Institute
Tim Cross, chancellor, UT Institute of Agriculture
Dennis Hengstler, associate vice president and director of institutional research, UT System
Mary Lucal, associate vice chancellor for human resources, UT Knoxville
Bruce MacLennan, associate professor of electrical engineering and computer science and Faculty Council chair, UT Knoxville
Petra McPhearson, UT system-wide Compensation Advisory Board representative and interim vice chancellor for finance and administration, UT Martin
Kimberlee Norwood, coordinator in the College of Medicine and UT system-wide Employee Relations
Advisory Board representative, UT Health Science Center
Laure Pou, executive director for human resources, UT Chattanooga
Anyone interested in nominating a candidate or applying for the position is invited to do so via the link on the search website. The position is expected to be filled this summer.
Linda Harig's retirement in December as UT vice president for human resources came after serving in that role for almost 10 years. Her career spanned more than 40 years—beginning at UT in 1975 and followed by stints at Duke University and Vanderbilt University before she returned to UT in 2008 to fill the first cabinet-level position for human resources.
The University of Tennessee is a statewide system of higher education with campuses in Knoxville, Chattanooga, Martin and Memphis; the UT Space Institute in Tullahoma; the UT Institute of Agriculture with a presence in every Tennessee county; and the statewide Institute for Public Service. More than 12,000 faculty and staff work in classrooms, laboratories and communities across the state, making the University one of Tennessee's largest employers.
Tags:
Featured
,
Herb Byrd
,
Human Resources
,
Tonja Johnson
,
Vice President for Human Resources