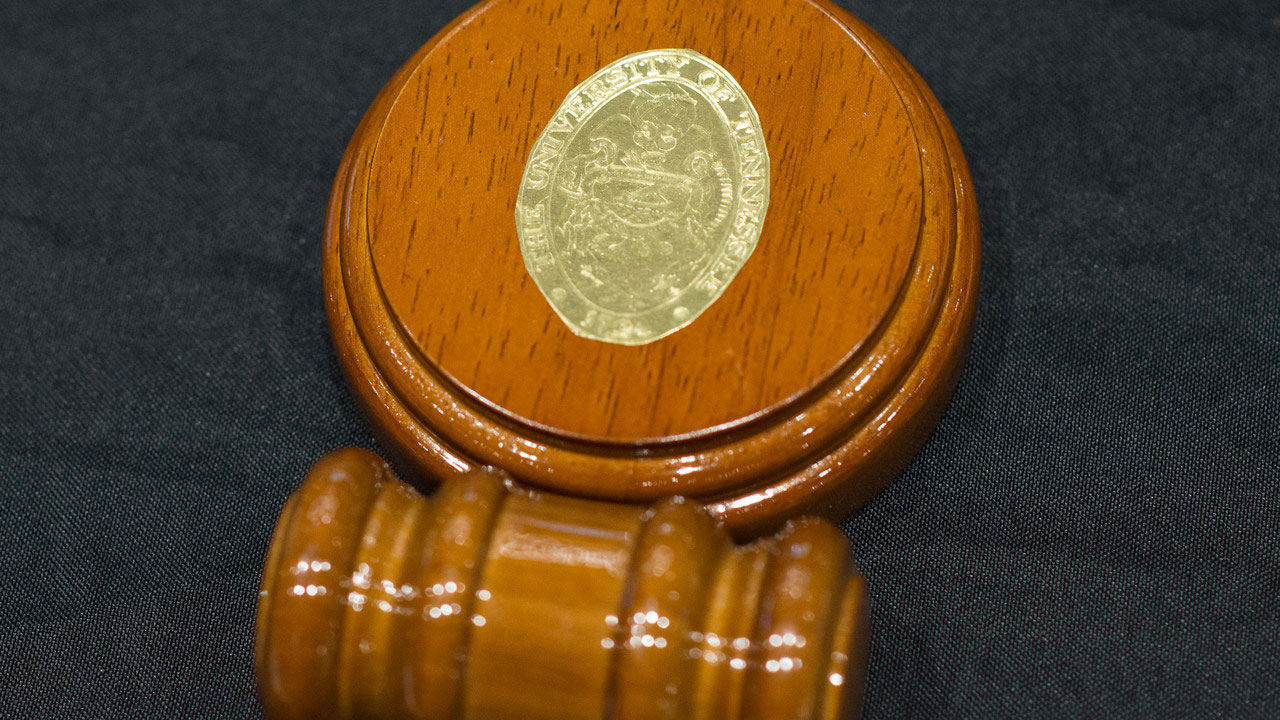 KNOXVILLE— The University of Tennessee Board of Trustees met Friday morning to approve permanent rules revising the student codes of conduct for each campus in order to comply with federal Title IX regulations and to adopt a permanent student immunization rule.
Emergency rules on both topics were adopted by the Board in August.  Public hearings regarding the rules were held by the Board on Oct. 23.
The most significant change in the student codes is the creation of a Title IX grievance procedure for resolving Title IX allegations involving sexual harassment, sexual assault, dating and domestic violence and stalking against students. The new Title IX regulations require that universities hold hearings to determine whether an accused party is responsible for an allegation.
Under the adopted immunization rule, the University is permitted to require students to have certain vaccinations, the flu vaccine, and a COVID-19 vaccine (subject to regulatory approvals and recommendation by the U.S. Centers for Disease Control and Prevention or the Tennessee Department of Health). The Board requested that President Randy Boyd come back to the Board prior to implementing the rule's requirements with respect to the COVID-19 vaccine and ongoing flu vaccine.  The immunization rule recognizes several exemptions, including for students who are enrolled exclusively online and not participating in experiential learning, students who have a medical contraindication, or students who have a religious objection.
The permanent rules, as approved by the Board, are available at https://trustees.tennessee.edu/.
The University of Tennessee is a statewide system of higher education with campuses in Knoxville, Chattanooga, Martin and Memphis; the UT Space Institute in Tullahoma; the UT Institute of Agriculture with a presence in every Tennessee county; and the statewide Institute for Public Service. The UT system manages Oak Ridge National Laboratory through its UT-Battelle partnership; enrolls about 50,000 students statewide; produces about 10,000 new graduates every year; and represents more than 400,000 alumni around the world.
Tags:
Featured
,
Immunization
,
Rulemaking Hearings
,
UT Board of Trustees