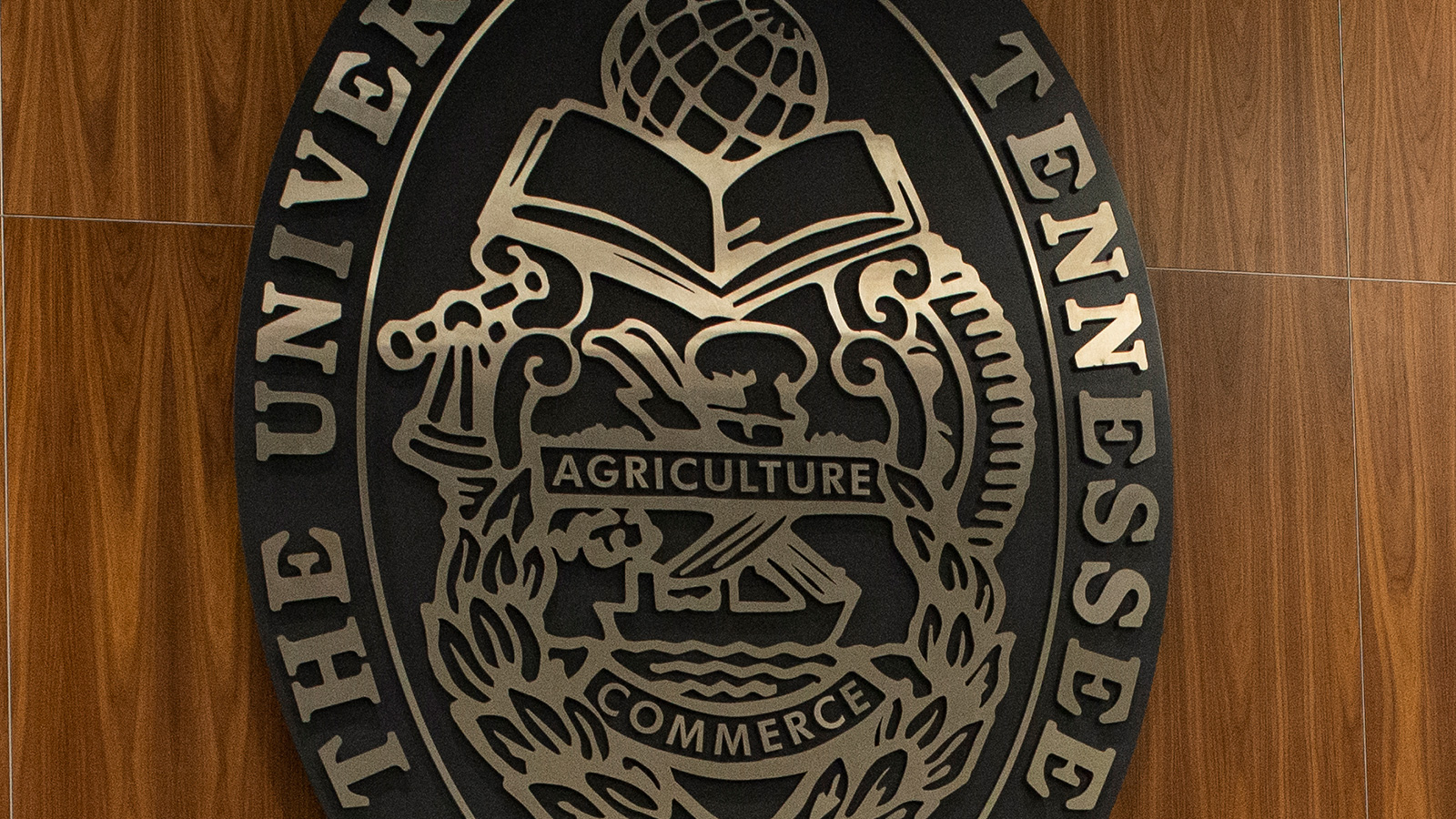 Knoxville – The University of Tennessee Board of Trustees will hold its fall meetings Oct. 20-22 in the UT Knoxville Pilot Flying J Student Union Ballroom, 1502 Cumberland Ave., Knoxville.
Meetings are scheduled as follows:
Oct. 20

1 p.m. EDT – Education, Research and Service Committee (Special Session ― Standardized Testing in Admissions)

Oct. 21

9 a.m. EDT – Finance and Administration Committee
11 a.m. EDT – Education, Research and Service Committee

Oct. 22

8:30 a.m. EDT – Audit and Compliance Committee (Public Session)
9:30 a.m. EDT – Audit and Compliance Committee (Non-Public Session)
11 a.m. EDT – Full Board of Trustees (Morning Session)
2:30 p.m. EDT – Full Board of Trustees (Afternoon Session)
All meeting times are approximate. If a meeting ends earlier or later than expected, the next meeting may begin following a short break. All meetings will be webcast live and archived for later viewing; a link to the webcast will be available at tennessee.edu.
Agenda items include, but are not limited to:
President's address
FY2022-23 operating budget appropriations request for specialized units
Amendment to capital outlay funding request, FY2022-23 through FY2026-27
Revisions to Bylaws, the Executive Committee Charter, and other Board Policies
Appointment of Treasurer
Update on UT System Strategic Plan
Proposed Strategic Plans for UT Chattanooga and UT Knoxville
Review of Standardized Testing in Admissions
Adoption of a proposed Faculty Handbook for UT Southern
Report on Periodic Post-Tenure Performance Review
Update on UT Knoxville Lecturer Pay
A proposed UT Knoxville Voluntary Retirement Incentive Plan (Faculty Only)
UT System-wide Athletics Update
The full agenda for each meeting is available at trustees.tennessee.edu/ or by contacting the individuals below.  All meeting materials will be posted in advance of the meetings and available at trustees.tennessee.edu/.
Requests to address the board may be submitted using the online form or the pdf at:  trustees.tennessee.edu/requests-to-address-the-board/. Requests will be accepted until 5 p.m. EDT on Saturday, Oct. 16. In accordance with the Standing Rule Governing Requests to Address the Board (also at the above link), persons who have preregistered to speak will be scheduled to speak in a committee meeting or the full board meeting on a first come, first served basis. Speakers will be limited to five minutes each, and the total time available for speakers will be 30 minutes.
Those wishing to attend the public meetings in person will be required to adhere to the University's health and safety guidelines applicable to visitors on the campus, which includes wearing face coverings during on-campus indoor activities.  Anyone with a disability who wishes to attend this meeting may contact the individuals listed below to request auxiliary aids or services needed to facilitate attendance. Contact may be made in person, by writing, by email, by telephone or otherwise and should be received no later than 5 p.m. EDT, Tuesday, Oct. 19.
Contacts
Melissa Tindell
mtindell@tennessee.edu
865-974-4721
823 Andy Holt Tower, 1331 Circle Park, Knoxville, TN 37996
Jennifer Sicking
jsicking@tennessee.edu
865-974-5179
P-265 Andy Holt Tower, 1331 Circle Park, Knoxville, TN 37996
Tags:
Featured
,
UT Board of Trustees