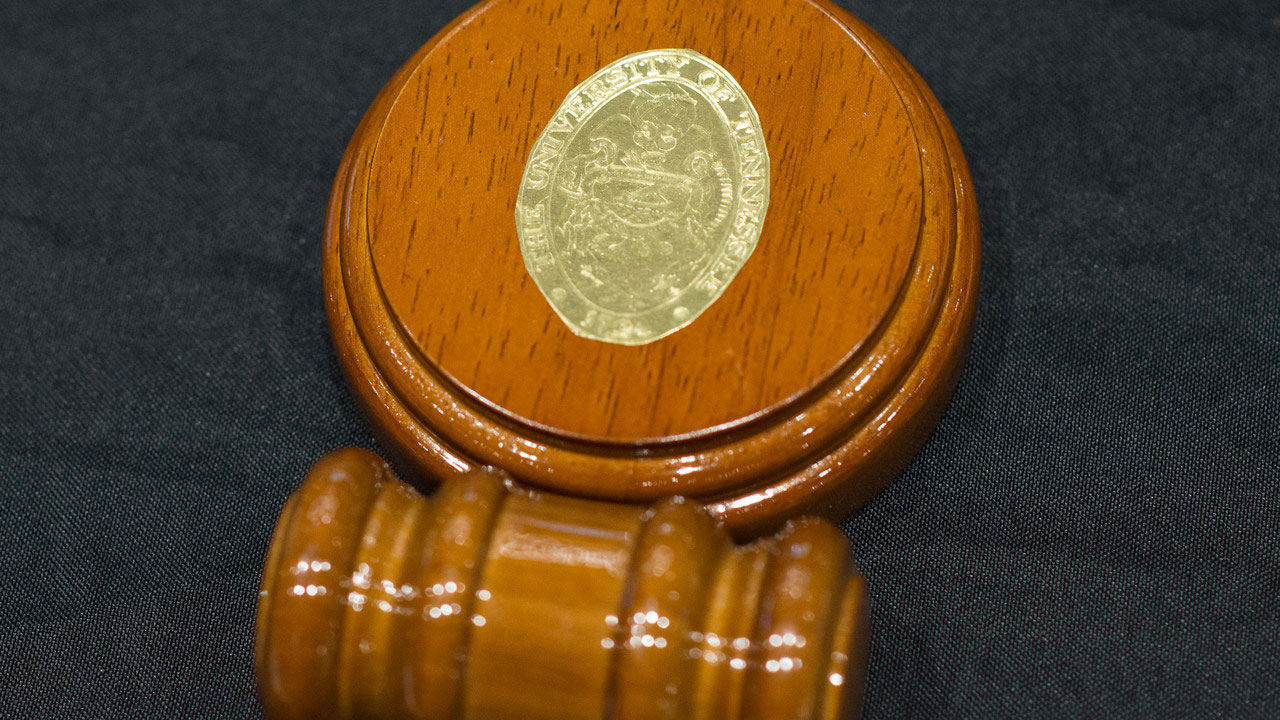 KNOXVILLE – The University of Tennessee Board of Trustees will meet on Sept. 25 in Knoxville to consider appointment of an interim president to serve upon UT President Joe DiPietro's retirement, which was announced on Monday.
The meeting will begin at 11:45 a.m. EDT/10:45 a.m. CDT in the Visitors Center, 2712 Neyland Drive, on the UT Knoxville campus. Board members unable to be present in Knoxville may participate by telephone. The meeting will be webcast live and archived for later viewing; a link to the webcast will be available at tennessee.edu.
The board will consider appointing UT Knoxville alumnus and Knoxville businessman Randy Boyd to serve as interim president for up to 24 months or until the effective date of appointment of a new president following an external search.
Requests to address the board regarding the proposed appointment may be submitted using the online form or the pdf at: trustees.tennessee.edu/requests-to-address-the-board/. Requests will be accepted until noon EDT on Monday, Sept. 24. Persons who have preregistered to speak will be scheduled on a first come, first served basis. Speakers will be limited to five minutes each, and the total time available for speakers will be 30 minutes.
The agenda will also include action to waive the requirement that DiPietro provide 180 days' written notice of his retirement. The meeting agenda and materials are available by contacting the individual below.
Anyone with a disability who wishes to attend this meeting may contact the individuals listed below to request auxiliary aids or services needed to facilitate attendance. Contact may be made in person, by writing, by email, by telephone or otherwise and should be received no later than 5 p.m. EDT, Monday, Sept. 24.
Contacts
Jennifer Sicking
jsicking@tennessee.edu
865-974-5179
P-265 Andy Holt Tower, 1331 Circle Park, Knoxville, TN 37996
Tags:
Interim Appointments
,
UT Board of Trustees