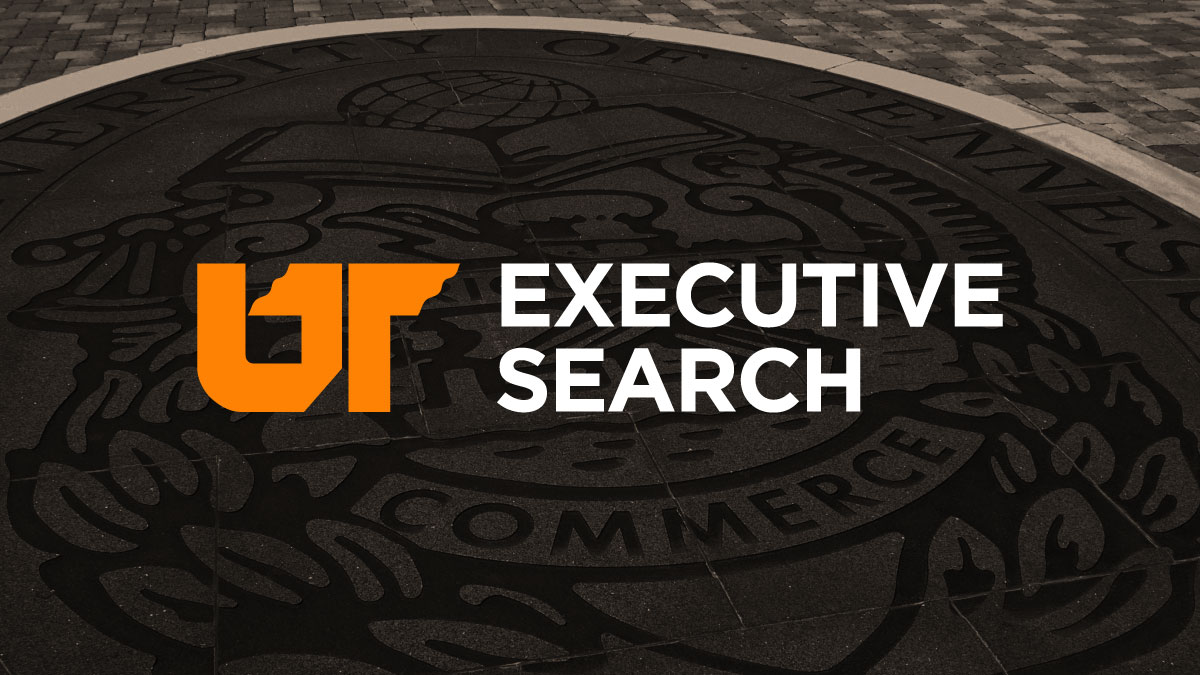 Knoxville – The University of Tennessee System has announced a national search for two positions: vice president for research for the UT System and president of the University of Tennessee Research Foundation (UTRF).
The vice president for research is responsible for developing and promoting strategic partnerships among the University of Tennessee campuses, state and federal government, laboratories and agencies, business and industry, and other public and private institutions of higher education. The vice president will encourage investment in research infrastructure; promote successful major grant and center opportunities, especially those that bring UT campuses and other partners together; magnify the University's research and education mission; and enhance its state, national and international research reputation. It will have primary responsibility within the University of Tennessee for the UT-Battelle management and operations contract for the Oak Ridge National Laboratory.
Executive search firm WittKieffer will assist with the search, and the search committee will be chaired by Peter Buckley, chancellor for the UT Health Science Center. Additional search committee members are:
Jamie Woodson, member, UT Board of Trustees
Thomas Zacharia, director, Oak Ridge National Laboratory
Ryan Stinnett, general counsel, UT System
Deb Crawford, vice chancellor for research, UT Knoxville
Mina Sartipi, director of the Center for Urban Informatics and Progress, UT Chattanooga
Jeff Smith has been appointed interim vice president for research until a permanent hire is made. Smith is retired deputy director for operations at ORNL. He also serves as president of the UT-Battelle Development Corporation and is a member of the Tennessee Valley Authority Board of Directors. His interim appointment is effective Oct. 15.
The president of UTRF has overall responsibility for the strategic, programmatic, and financial leadership of the foundation. The president will work collaboratively with the UTRF team to develop and champion a shared vision, establish organizational goals, create strategic plans, and set long-range direction for the organization. The UTRF president also directs UTRF policy development and ensures implementation of administrative operations following applicable policies, rules, and regulations. Additionally, the position serves as a key advisor to university leadership on programmatic priorities in various innovation and commercialization areas that have university-wide impact. This strategic leader will represent UTRF throughout the state and on high-visibility projects.
The search committee will be chaired by Katie Lane, deputy general counsel for the UT System. Additional search committee members are:
Brad Box, member, UT Board of Trustees
Victoria Hirschberg, assistant vice president for research and economic development, UT System
Matthew Mench, dean of the Tickle College of Engineering, UT Knoxville
Samantha Jeffers, budget director, UT Research Foundation
Hongwei Xin, dean of AgResearch, UT Institute of Agriculture
Steve Goodman, vice chancellor for research, UT Health Science Center
Maha Krishnamurthy, vice president of UTRF, has been nominated for the role of interim president of research for UTRF. The nomination will be voted on by the UTRF Board of Directors on Oct. 4. If confirmed, Krishnamurthy's interim role will begin Oct. 15 until a permanent hire is made.
For more information, please visit hr.tennessee.edu/executive-search.
Tags:
Executive Searches
,
Featured
,
Research
,
UT Research Foundation